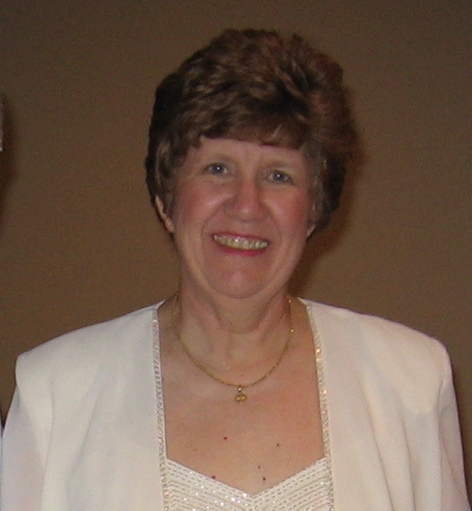 Linda S. Cheek, MD
Founder, administrator, DoC ambassador
Linda S. Cheek, MD is a best-selling author, educator, former teacher and physician currently forced into temporary retirement from practice thanks to government persecution.  She has given up the Pollyanna concept that there is justice in America.
While in practice, she was a family physician with specialization in pain management and the healing alternative medicines of acupuncture, auricular therapy, homeopathy, and prolotherapy. Through the course of her practice she got her patients off medication, off disability, and back to work and a real quality of life.
But she found out that the government isn't interested in making people healthy and well. Multiple constitutional rights were violated in the two attacks on her practice. Through the course of her experience she has found out that:
Defense attorneys work only for themselves, even to the point of collaborating with the government.
Appeals attorneys do absolutely nothing.
The US Supreme Court doesn't even hear cases, especially when the government has broken laws to put innocent people in prison.
Through her 26 month prison sentence, she has found out:
Probably 25 percent of the incarcerated are innocent.
The Justice Department doesn't follow its own policies.
The Justice Department thinks it is above the law, and it would seem so.
98% of the time the government is able to convict whomever they target.
How do we combat these statistics?  Through information. Our goal in building this website is to provide those about to undergo this process with information we did not have. It is only through information that we can hope to change the current climate of the government attacks on doctors.
We welcome any and all contributors to this website. If you have anything to add, from a complete story to simple comments attached to a post or a page, to testimonials, please go to the Contact Us box below, and connect with us.
Rev. Ronald V. Myers, Sr., MD
Founder of American Pain Institute, National Pain Patients Coalition, DoC Ambassador
The New York Times says, "There aren't many doctors like Ronald Myers, a jazz-playing, Baptist-preaching family practitioner whose dream has always been to practice medicine in the kind of place most other doctors wouldn't even stop for a tank of gas." (1/12/90)
A 1985 graduate of the University of Wisconsin Medical School, Dr. Myers is a leading national advocate for health care to the poor and disenfranchised. In 1988, Dr. Myers completed his residency in Family Practice at L.S.U. Medical Center, Washington St. Tammany Charity Hospital, in Bogalusa, Louisiana.
In 1990, Rev. Dr. Myers became the first ordained and commissioned medical missionary to serve in America's poorest region, the Mississippi Delta, in the history of the African American church. Dr. Myers provided health care to the poorest Americans through clinics in Tchula, Belzoni, Yazoo City, Indianola, Greenville and Tupelo, Mississippi. He has done missions outreach to Kenya and Israel.
As an activist for patient rights, Dr. Myers is the Founder & President of:
1.     The National Juneteenth Observance Foundation (NJOF)
2.    The National Juneteenth Christian Leadership Council (NJCLC)
3.    The National Juneteenth Medical Commission
4.    The American Pain Institute (API),
He is also:
1.    Founder of the National Day of Reconciliation and Healing From the Legacy of Enslavement, observed on the "18th of June"
2.    Founder of the World Day of Reconciliation and Healing from the Legacy of Enslavement, observed on the "20th of August". 
3.    Organizer of the annual PAIN PATIENTS ADVOCACY WEEK
4.    Board Member of the National Black Evangelical Association (NBEA)
5.    Founder of Black Doctors Matter.
6.    Artistic Director of the Nat'l African American Jazz Legacy Museum, Founder of the Nat'l Assoc. of Juneteeth Jazz Presenters (NAJJP) and the Fellowship of Creative Christian Jazz Musicians (FCCJM).
Dr. Myers and his wife, Sylvia are the proud parents of 5 children, two of which are Majors in the Army and Air Force, another serving as a law enforcement officer, with multiple tours of duty in Iraz and Afghanistan. They have many grandchildren and great grandchildren.
Rev. Ronald V. Myers, Sr., MD is currently without a medical license because of attacks by the DEA, law enforcement, the criminal justice system and state medical boards for treating and advocating for the rights of chronic pain patients and the compassionate physicians wo treat them." 
It is imperative that every American communicate with the health issues staff person for their legislators. If you don't have that contact information, you can get it by filling out the contact form here:
Who Are My Health Issues Staff?